JPJ Landscapes
Finding Green Solutions
About Us
Over 30 years of experience practising locally & internationally.
JPJ Landscapes offers Consulting, Training, Installations & Recruitment Services.
We Care For What You Love
Umhlanga Ridge
Management Association : Corporate Consulting & Auditing
SALI Award Winners
South African Landscape Institute (SALI)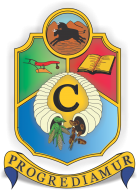 Cedara
Cedara Agricultural College : Corporate Consulting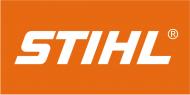 Tongaat Hulett
Sibaya Rehabilitation & THD Site Projects
San Lameer
Landscape & Horticultural Consulting
Leitch Landscapes
In-House Training of Site Managers & Supervisors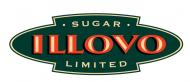 Illovo
Design & Installation | Training & Consultation
Gateway Shopping
Corporate Consulting & Gateway Upgrade Design & Project Management
Hilton Quarry Trust
Environmental Restoration & Consulting
eThekwini Municipality
Service Training Provider
Eris Property Group
Consultation & Horticultural Oversight
East Coast Radio
Consultation & Horticultural Oversight
Durban Botanic Gardens
Training, Mentoring and Auditing

Collins
Consulting and Site Inspections
Accredited SALI Award Winner
Reliable & Trustworthy Staff
Integer ipsum urna, viverra vitae neque quis, sagittis luctus elit. Aliquam sit amet diam pellentesque sapien convallis venenatis. Aenean molestie sem vel ex semper, nec accumsan est fermentum. Nam accumsan, ante non suscipit rhoncus, ipsum enim porta mi, a rutrum mi quam at dolor.
Monica Doe
London, UK

Award winning landscape designer, consultant and trainer Judy Panton-Jones and her team, offer a professional service to corporate and residential clients throughout Southern Africa. Judy is a qualified Horticulturist with over 30 years experience within the Industry. Judy is also a Principal Member of Sali (South African Landscapers Institute).
Siyabonga Gumede, our environmentalist who holds a BSc in Environmental management, specializes in Bio-Geography & Environmental Management systems.
Siya is an environmental landscape consultant, who together with Judy Panton-Jones offers a broader & environmentally conscious perspective to JPJ Landscape's key portfolio areas. JPJ Landscapes offers a holistic consulting service, which incorporates both horticultural & environmental knowledge & principles to Governmental departments, Corporates, Residential, Industrial estates & Quarries along with other organisations alike.
Contact Us
Landscaping/ Installations/ Consultations/ Quotes/
Environmental:
Siya Gumede: 082 447 4824
Public & In-House Training/ Correspondence Courses & Related
Enquires:
Monique: 082 447 4824
General Office Enquiries:
031 705 3852
Director/ Owner of JPJ Landscapes:
Judy Panton-Jones: 084 518 7589
Physical Address:
17 Daphne Neal rd,
New Germany 3631